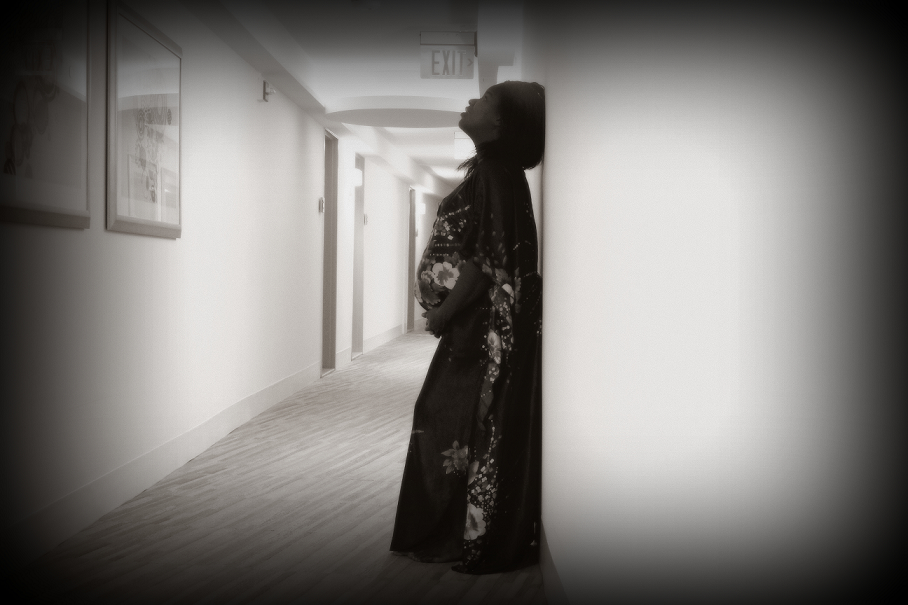 From my original pregnancy post, I shared that I gained a lot of weight very quickly in the beginning. This wasn't good. You see, I already had a 10lb head start from the last pregnancy.
So, I decided to take control and set a goal not to exceed my last pregnancy weight. To accomplish this, I would have to gain no more than 2lbs a month. For me, this was a tall order.
So far, I am a month away from my due date and on track!!! Even better, I'm smaller but this baby is bigger, so all in all, I have personally lost weight. Let me take a moment here to celebrate because I hardly reach my goals. Whoo hoo!!!!!!!
Even more amazing was that we accomplished this not by eliminating or dieting or starving or pushing myself at the gym. But by listening to my body and adding more to my life. We accomplished this by addition, and not subtraction.
Losing weight through Addition, not Subtraction
The Why
The reasons I initially gained weight so quickly are as follows:
1.      Low energy
My low energy made me very sleepy and immobile.
2.      Winter
Being in the middle of one of the worst winters in the east coast didn't help.
3.      Uncontrollable eating in the morning
I would have breakfast, but I kept being hungry, so I kept eating, and eating, and eating.
4.      Decadent nightly desserts
I was eating coconut cake with cream cheese icing almost every night.
The How
I started paying more attention to my body and figuring out what it really needed. The specific actions I took were as follows:
1.      Adding iron
I am normally borderline anemic. Being pregnant took me over the edge to anemic, so I was waking up tired, not working out in the mornings, sleeping off everywhere, and would totally crash when I got back from work. Once I started taking iron supplements, in a few days my energy levels improved drastically.
FYI: If you ever start feeling excessively lethargic, get your iron levels checked.
2.      Adding movement
Now that my energy level was back up, I wanted to get back on track with exercise, but travelling to a gym in the winter was challenging. I decided to take advantage of the small gym in my building by working out with Lydia. I mostly walked on the treadmill holding weights and working my arms in all kinds of directions. Until I was about 6 months in, I did some light jogging, but only for about 10 mins. I really checked in with my body and never pushed myself too far. After the treadmill, I did some ab work on a ball, stretched and called it a day, about twice a week. Sometimes, I did prenatal yoga which I highly recommend.
3.      Adding protein for breakfast.
I kept making my green smoothies, but realized I never drank it. I would take it to work, but it will sit there all day while I snacked on everything else I could find in the office. It may have been because it was too cold for winter or something. The nanny believed the baby just didn't like it. Eventually, I gave it up.
I started eating eggs in the morning. I had them poached, in an egg salad, fried, boiled, with toast. The first day I did it, I didn't feel like lunch until about 2pm. It seemed like my body needed protein in the morning, or else I kept being hungry.
Another breakfast option was Kashi-go-lean crunch with warm whole milk and blueberries. The warmth of the milk was great for winter
The one smoothie I could down was chocolate, but it didn't keep me full, until, I started adding some of my USANA chocolate shake mix which is packed with protein.
4.      Adding more vegetables
Now that breakfast was under control, I moved on to lunch. I started having a falafel wrap that was packed with vegetables from a natural foods restaurant called Roti. This had a good balance of carbs, protein and tons of vegetables. If I waited too long to have lunch and had no energy to go to Roti, I had a steak and cheese sandwich also loaded with vegetables, or, had the Kashi-go-lean crunch.
I also added more vegetables to dinner.
5.      Adding  better sugars
After dinner, I started drinking fruit juices packed with ice and a little water. On their own, they are a little too sweet for me. The good news, I no longer craved the cake. I also couldn't binge drink juice like I could coconut cake, so this had an overall less negative effect on my diet.
At other moments when I had cravings, I just went for it. That way, I had just enough to deal with it instead of taking way too much. Like if I craved soda, I had it right away. That way, I ended up drinking just 1/3 of the can of a non-caffeinated variety, instead of denying myself and then drinking a whole bottle of coke when I finally gave in (FYI, I didn't drink sodas before I was pregnant, who knows why I craved it).
6.      Adding a baby moon
Stress was a big factor during this pregnancy and I really had to pause and deal with it. There was a time when I let so much get to me that I woke up in the middle of the night with painful contractions. When you have a baby wanting to get out of your body because it cannot cope with the amount of stress you allow to pile on, it gives you a whole new perspective on what we do to ourselves without realizing.
Fortunately, I had my baby moon to Mexico planned and was set to go 2 days later. In the meantime, I worked from home the next day, kept my legs up and tried to relax as much as possible.
The week at Sanoviv was a total God sent. It was a place where you could travel light, de-stress, detox and learn to take better care of yourself. I had massages and different types of self-care treatments everyday, and was surrounded by some of best, most supportive people ever.
At other times, I went to a day spa when I felt I needed it. Another habit I got into was just taking deep breaths whenever I wanted to release tension. It's simple, but it helps a lot.
7.      Adding even more supplementation
TMI ALERT! Going to the bathroom can be rough, for a couple of days, right after a virginal delivery. So, it's important that things are flowing really well just before.
Now that I am approaching the finish line, I've increased fiber intake, probiotics, and liver support vitamins, to help detox and to keep my digestive system optimal. In general, these are good ideas whether you are pregnant or not.
Summary
Listening to my body and figuring out what it really needed helped improve my energy levels, fix my diet, and stop my overeating. I worked out when I could, took a lot of deep breath and just tried to relax. If I felt like a snack I had it, if I felt like dessert I had it.
My ending weight was similar to that of my first pregnancy. The baby was bigger, but I was smaller in my arms, thighs and waist. I'll let you know how recovery goes.