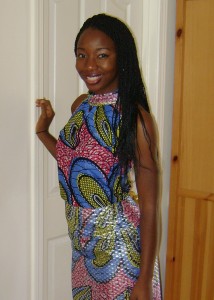 Who am I?
I'm Dr. Margaret Towolawi, a Seattle based family physician originally from Los Angeles, California. I will be contributing in the areas of Nutrition & Exercise and will feature nutrition tips and facts, recipes, fitness ideas, and more. One of my personal mantras is "Live the life you imagined!" which makes Lappolis a great fit for me. I also firmly believe that food can be the best medicine. I enjoys trying new recipes, being active, traveling, live music and spending time with friends and family.
Where did my wellness journey begin?
I have always been relatively healthy, but really became passionate about learning about health from a preventative angle when I was in college. During my freshman year, I developed a blood clot in my spleen which led to a two week stay in the hospital. It was never clear what caused this blood clot, but I subsequently ended up being on blood thinners for 6 months. I initially had intended to study engineering, but after my experiences with the health care system, both good and bad, I began to explore a career in health education and ultimately medicine.
As an undergrad, I had the opportunity to develop health education programs for the residence halls which I really enjoyed. After college, I continued to develop this interest while working in San Francisco for a non-profit called Sports4Kids (now called Playworks). There, I led fitness programming for the youth. In 2006, I moved to Seattle to attend medical school at the University of Washington and continued this passion by volunteering for nutrition and fitness programs associated with Seattle Children's Hospital. I continued to find ways to volunteer and teach about nutrition and fitness throughout medical school and my family medicine residency.
Despite this passion for well-being, somewhere along balancing work, home life, and everything in between, I hit a wall. I found it easy to motivate others, but somehow, amidst the craziness of life, found it hard to motivate myself to be consistent with my own fitness regimen. I realized I had gained a significant amount of weight between the end of medical school and the end of residency, a three year period! I knew this trend could not continue. Sooooo, summer of 2013 I re-committed to making my total health a priority, including spiritual, mental, emotional, and physical – reminding myself that "you cannot take care of others, if you don't take care of yourself". I got back on the fitness bandwagon with a personal trainer, started kickboxing, and exploring recipes found on wellness blogs.
I am excited to now contribute to a wellness blog and to grow, share and learn with the Lappolis Community. I am looking forward to continuing this journey with you.