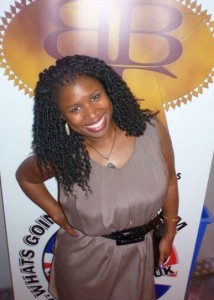 Who am I?
I'm definitely a work in progress – but my name is Lydia Nylander and what I know so far is that I was born and raised in London and am of Sierra Leonean parentage, despite the bizarre Swedish superhero last name. I moved to the US as the first stop in my quest to crisscross the world, living and working globally. Twelve years later I'm still here. But, no fear, I have traded in uprooting every 5 years for fabulous traveling adventures.
From Cambodia to Ghana, the places and spaces that I visit give me a unique opportunity to see communities and families thriving, and embracing life in their own way. These intimate snapshots during my travels have provided me with important lessons on health, vitality and well-being that I take into my everyday life. As a thirty-something busy professional working in Washington DC, I've found documenting my travels and experiences through writing and photography as positive havens. I also co-host a weekly podcast documenting my perspective as a young afro-politan woman in the DMV called, The Conversation. These outlets help me to test assumptions about my life, clear out the cobwebs of negative thinking and work on my own personal growth.
Where did my wellness journey begin?
In one word, Cancer. Not my own, but my Father's. His diagnosis was devastating to my family. But, it gave us the opportunity to see him embark on his recovery with a vigor and determination that I so admired and grew from. His energy inspired my whole family to not only make changes, but support each other in thinking differently about the foods we eat and the ways we exercise.
With family commitment and encouragement from friends, I broke the cycle of fear and disappointment associated with focusing my health goals too narrowly. Health is not the five pounds that stubbornly refuses to give me the hip/thigh ratio of my dreams; my health is a promise to do everything I can to feel fit and strong everyday- it's an essential ingredient to a fulfilling life, and a journey to true self-care and personal enlightenment.
I focused on finding a more wholesome alternative to how I lived in my twenties: a woman who ate what she wanted when she wanted, was a casual exerciser but a habitual wine drinker with a family history littered with health landmines.
I now approach my health and wellness with an excited curiosity – Finding a new core routine or a blend of essential oils that works with my combination skin, dry hair and perpetually insomnia, fills me with satisfaction. Finding recipes, advice, support, counters my doldrums. Sharing my finds with friends and colleagues satisfies the inner, nosey gossip in me.
Sharing this journey with the Lappolis community will be a unique pleasure. Here's to jogging and journaling to a life lived authentically…